1965 Ford Mustang Right-hand-drive Conversion
The Problem
Many classic cars originate in the USA where they're designed to drive on the right side of the road. This presents a challenge for motor enthusiasts who want to drive such vehicles on Australian roads.
One classic car aficionado contacted Absolute 3D for help to convert his 1965 Ford Mustang from left-hand-drive to right-hand-drive. The instrument cluster and glove box cover in this car are quite straightforward, so owners often simply swap the parts from left to right to perform a conversion. However this is not an ideal solution, since the parts are not completely symmetrical.
Original instrument cluster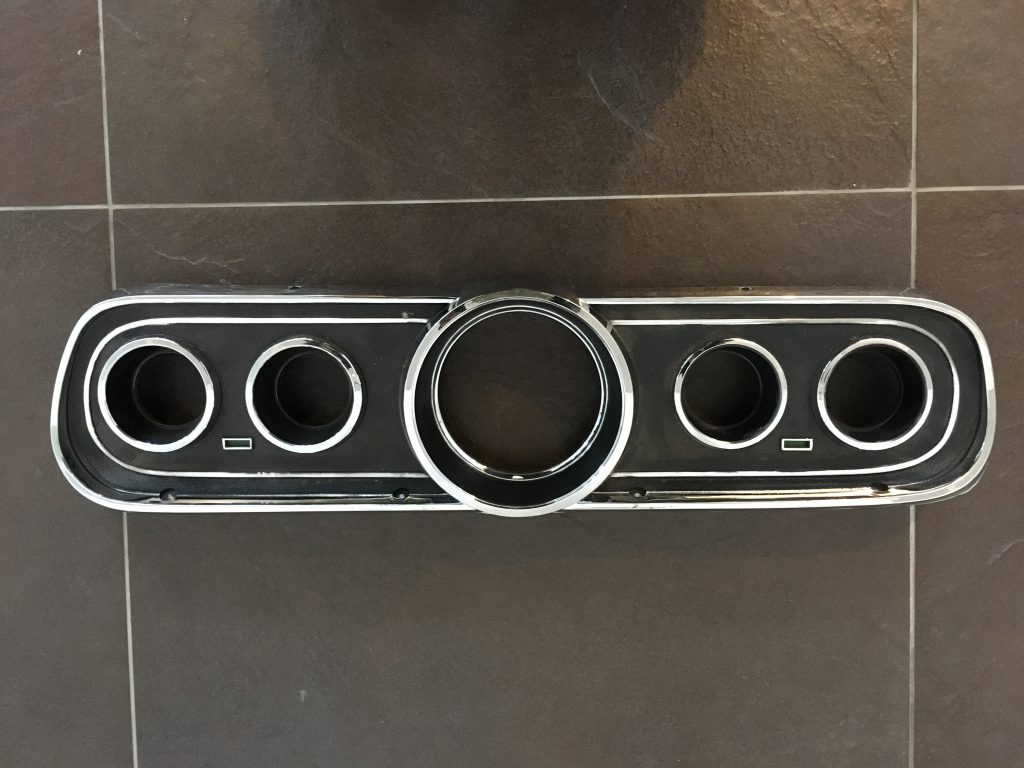 Original glove box cover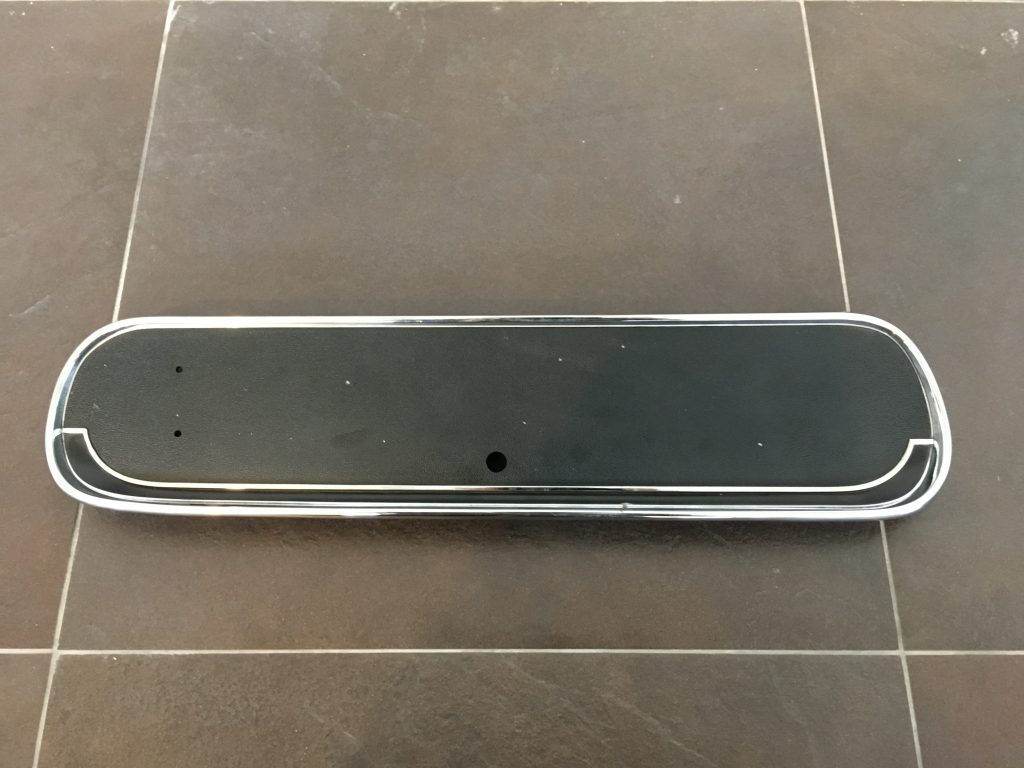 The Solution
To make this American classic look like a true right-hand-drive, the parts had to be scanned, mirrored and 3D printed. First we scanned both parts using a Creaform GoScan 20 scanner. Then the raw scan data was imported into Geomagic Design X and converted from polygon format to a NURBS-format CAD model so modifications could be performed using SolidWorks.
Redesigning the instrument cluster was the most challenging part of the process, since all the features on the back of the model had to remain in their original location in order to house the gauges.
To ensure the gauge holes lined up accurately, the front of the model had to be mirrored while the back remained unchanged, with slight modifications to ensure all parts would fit together.
The original components had a leather-like texture. To replicate this look we scanned the texture at an ultra-high resolution, recreated it using Pixologic ZBrush mesh modelling software, and then added it to the models. This guaranteed that the 3D printed models would be ready to install immediately.
Raw scan data

REVERSE ENGINEERED INSTRUMENT CLUSTER. SOLIDWORKS FORMAT. FRONT MIRRORED, BACK ORIGINAL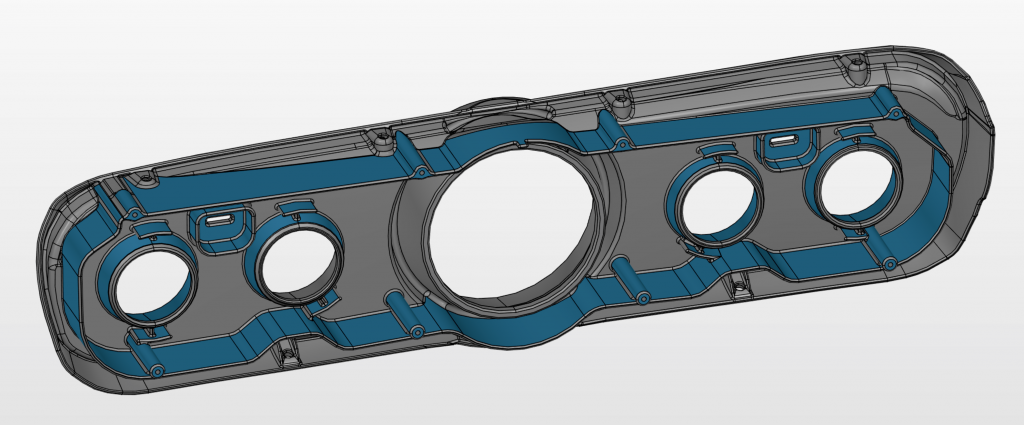 The Result
Our client was delighted with the outcome. Instead of a poorly fitting instrument cluster swap, the Ford Mustang was retrofitted with elegantly created new components, custom designed to ensure all parts were correctly aligned. Using our powerful 3D scanning technology, the task was completed quickly, accurately, and cost-effectively.