1965 Ford Falcon Right-hand-drive Conversion
THE PROBLEM
Many classic cars originate in the USA where they're designed to drive on the right side of the road. This presents a challenge for motor enthusiasts who want to drive such vehicles on Australian roads.
One classic car aficionado contacted Absolute 3D for help to convert his 1965 Ford Falcon from left-hand-drive to right-hand-drive. The instrument cluster and dash bezel are not symmetrical so they can't simply be swapped to the other side. The parts can't simply be mirrored as they include text.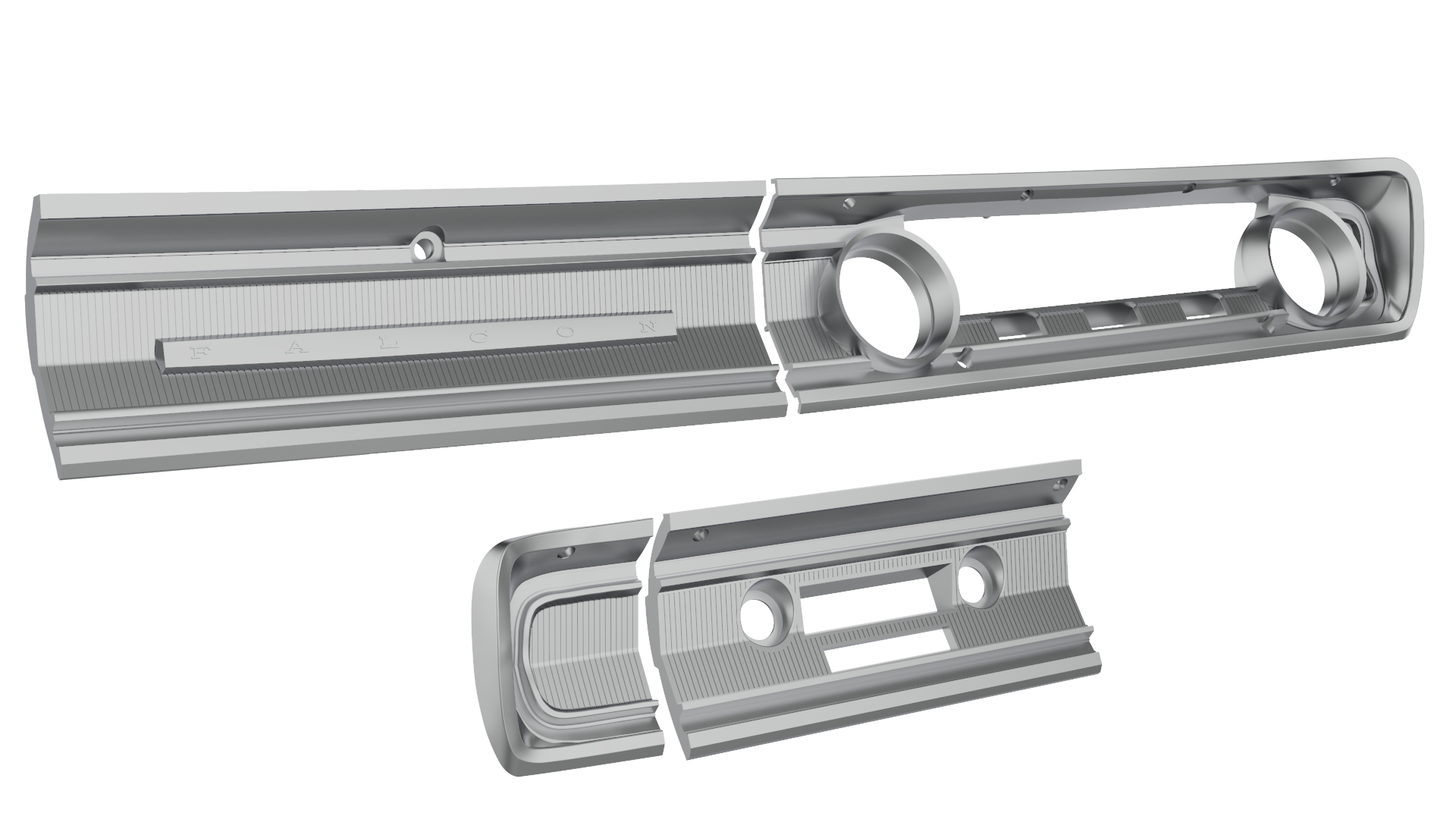 THE SOLUTION
To make this American classic look like a true right-hand-drive, the parts had to be scanned, mirrored and 3D printed. First we scanned all the parts using a Creaform GoScan 20 scanner. Then the raw scan data was imported into Geomagic Design X and converted from polygon format to a NURBS-format CAD model so the text could be modified using SolidWorks.